Looking Back on 8 Years of Painting – Part 1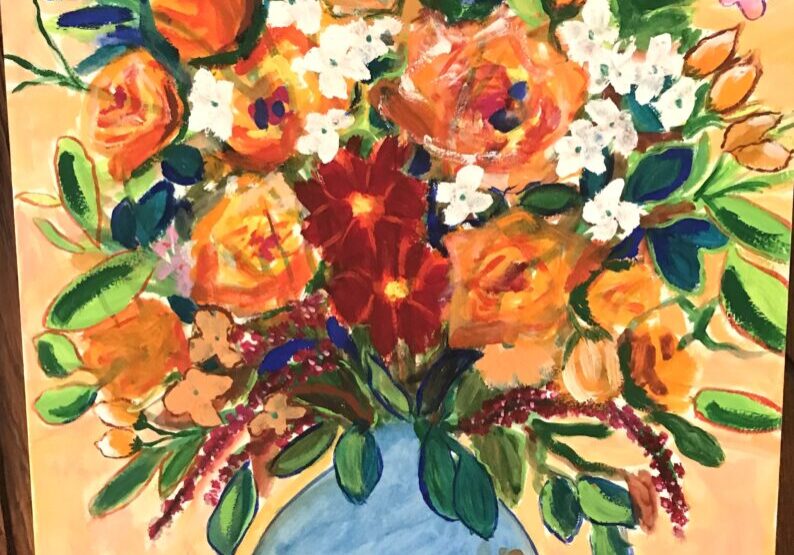 I am often asked when did I begin painting? My love of art and art history goes back to my elementary years at Beechwood, but I wasn't born a natural art talent. While spending a year in Washington D.C. in 2015, I had the time to take up the hobby of watercolor painting. Watching YouTube videos and studying tips and suggestions on Pinterest, I went to Blick Art in D.C. and purchased my first pallet of paints, a few brushes and some cold press paper (this was the best I was told). It took awhile to understand what a "wash" was and how to remove a painting from an Arches block…but little by little, I began to get the hang of it. Learning the art of negative space, color mixing and technique came slowly, but I progressed during that first year, mostly painting cherry blossoms. Looking back at those early paintings, I can see how primitive my work was, but that only motivated me to learn more. In 2016 I began taking a few classes at Baker Hunt Art Academy in Covington, KY. I studied drawing (really needed this), perspective, watercolor painting and photography. I learned about perspective, composition, shadows, rule of thirds, horizon line, etc. I began to take shape as an artist and kept buying better paper, watercolor canvases, more brushes and experimenting with paint. I found that I loved more bold colors than watercolor offered, so I began to dabble a little at my home painting desk with acrylics. I created a little studio in my "real work" office in Covington and just kept painting.
Several of my paintings are now on display at Ancient Olive next door to me on St. Armands. Open seven days a week, Ancient Olive is a gourmet food shop that has so many wonderful delights. My paintings are also available at Garden Argosy that is on the first floor of my building. A beautiful gift shop offers many coastal gifts.
I accept commissions and have many paintings available. Please contact me to visit my studio at St. Armands Circle in Sarasota.